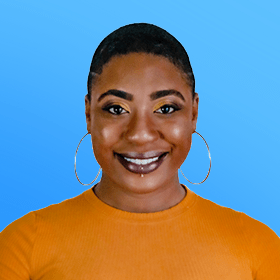 Habits! We all have them! Some of them we like and some we don't!
Join us for a presentation by Cairo Amani who will be discussing the fundamentals of Habit Change.
Cairo Amani is Head of Customer Experience at Sunnyside, the department responsible for coaching Sunnyside members toward their mindful drinking goals. Mindful health and wellness approaches are important to her as she believes these types of goals are deeply personal and everyone's goals are worthy of judgment free support. An avid believer that everyone can and should become exactly who they want to be, she also coaches in her free time. She loves helping folks get more out of life and looks forward to chatting with the Moderation Management community.
FULL ZOOM Link:  https://us06web.zoom.us/j/85639716051?pwd=d2NoUGNqU2YrTnRPU3U3QkFhS2ZnZz09