Are you looking for a Face-to-Face Moderation Management Meeting? Our directory is here.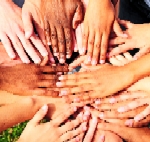 MEETINGS
The MM Forum is a vibrant online community of people helping others and themselves. See our Keepers and 'Success Stories' sections- in the Public Forum.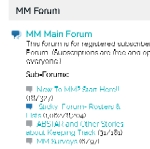 FORUM
The Moderation Management Main List Listserv ('MMLIST') is one of the oldest and most active therapeutic systems of it's kind. Find out why.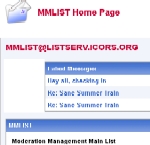 EMAIL
LISTSERV
'MMLIST'
Moderation Management has Chat Rooms, and hosts scheduled Chat sessions.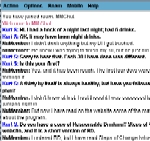 CHAT
ROOMS
The MM Public Hub is a long-form blogging platform.
(We built this for YOU.)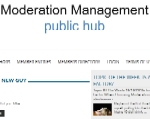 THE MM
PUBLIC
HUB
*ABSTAR* - You cannot control what you cannot measure.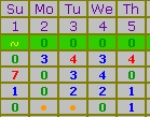 *ABSTAR*
DRINK
COUNTER
Our listed Therapists are Moderation-Friendly.
If you seek professional support, consider starting your search here.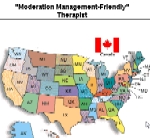 THERAPISTS
Responsible Drinking is the workbook of
Moderation Management.
Reading this book will help you understand MM.

RESPONSIBLE
DRINKING
Steps of Change has been described as
'Responsible Drinking Light'.
It's free; check it out.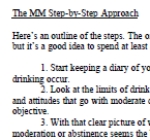 STEPS
OF
CHANGE
Knowlege can be distilled and compiled. We have done this to create our FAQ pages.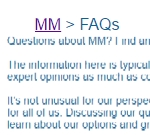 MM FAQ
PAGES