Your donation allows us to continue to deliver free, accessible, non-judgemental support to anyone who is concerned about their drinking.
The funds we raise help us pay for the technology and resources that support our online platforms, and help us create more awareness about MM.
Read our testimonials to see how your dollars help!
Click here to become a recurring monthly donor.
Moderation Management™ is a 501(c)(3) Non-Profit.
Donations to Moderation Management™ may be tax deductible. (Please consult with your tax professional about exemption eligibility for your gift.)
Mail-in donations
Moderation Management™ also accepts donations to our mailing address:
Moderation Management
2885 Sanford Ave SW #36026
Grandville, MI 49418-1342
Venmo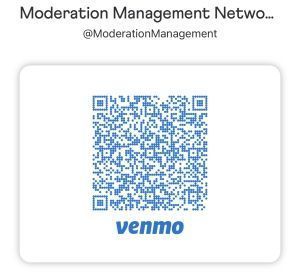 Bonfire
Our Bonfire store has t-shirts and sweatshirts and lots of other MM swag – support us by buying some of our merch!