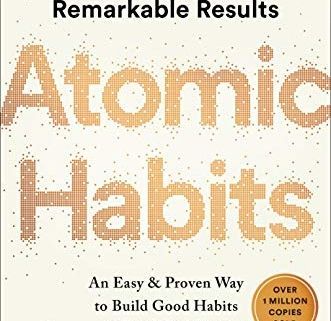 Join us for a weekly discussion of the book, Atomic Habits.  We'll talk about how the theories and tools presented in the book can be used in our quest for moderation.  Then, if you are participating in Kickstart Moderation Spring 2022!, stick around for the Monday night Kickstart Meeting that follows.
MM Book Club takes place from 8:00pm to 9:00pm Eastern Time.
Kickstart Moderation Meeting takes place 9:00pm to 10:00pm Eastern Time.
FULL ZOOM LINK: https://us06web.zoom.us/j/84690455719?pwd=bDNhL2pvcTg3TmNJRDFZSjdMc01wdz09
If you would like to be added to the Book Club Newsletter, email