Interview with Conscious Drinking Coach: Beej Christie Karpen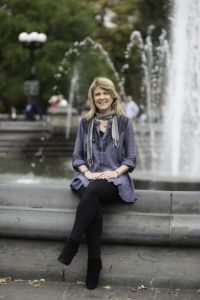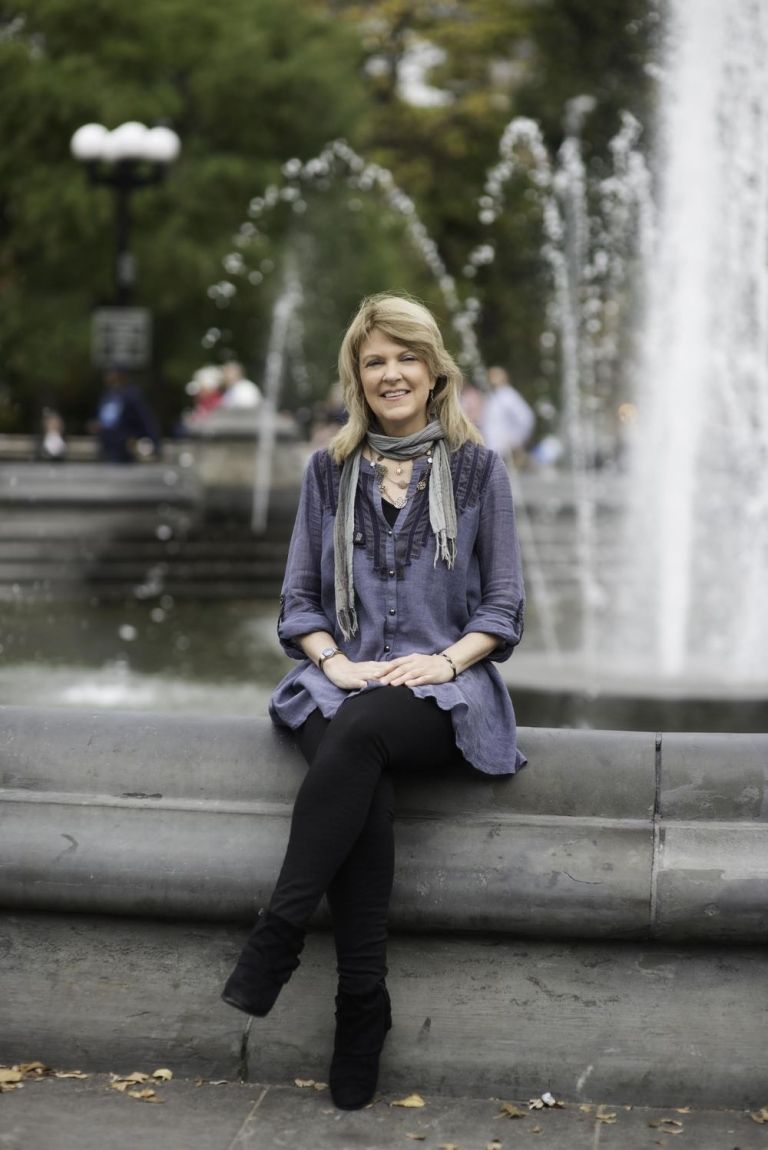 Who is Beej Christie Karpen?
Beej Christie Karpen, a Certified Coach, Mindfulness Instructor, and Somatic Experiencing Practitioner, is best known for her healing work with trauma, anxiety, and issues around alcohol and food. She is the creator of the Conscious Drinking Workshops and has been running the Wednesday MM for Women group for almost 7 years. Beej also holds a Certificate in Harm Reduction Psychotherapy.
Can you provide us with your "elevator pitch"? This is the 30-60 second speech about you, that you would give someone if you were stuck in the elevator with them?
Well, I have a couple, depending on context & audience! If I'm explaining the harm reduction approach to alcohol overuse, for example, it might be: 
It's a modality that empowers the client to make their own decisions about what feels ok. A lot of people fall into the cracks between "alcoholic" and "normal" drinker—They're concerned about their drinking but don't seek help because they're afraid they'll be told they need to abstain immediately, and they either aren't ready or don't need to abstain completely. Many people can and do learn to drink less. 
If I'm talking about myself it might be: 
I'm a Certified Coach/Mind-Body Therapist with certifications in Harm Reduction Psychotherapy, Hypnotherapy, Mindfulness, Reiki, and Somatic Experiencing (Trauma Healing). 
A large percentage (but not all) of my clients are over drinkers, both in my private practice and in my Conscious Drinking Coaching Workshops. I also work with issues around eating, stress, anger, anxiety, depression, self-esteem, relationships, and all types of trauma. And other stuff I can't think of right now! 
As a meditation teacher I've taught over 750 classes in various corporations and institutions and offer two Tuesday morning public classes via Zoom. (In my other life I have played the oboe and sung professionally in over 25 Broadway shows, Lincoln Center, Carnegie Hall, etc. But that's kind of taken a back seat these days!)
When did you realize you wanted to be more mindful with your drinking habits? When did you decide you want to help others to also be more mindful with their drinking habits?
Like many others, I was drinking more than I was comfortable with but had gotten stuck in a habit loop. After a while it occurred to me that there had to be other people in the same situation, so I Googled! Found MM and a harm reduction therapist, found Buddhist meditation, and became a moderate drinker. 
I pretty quickly felt a desire to reach back into the quicksand and help others out, so I started the first ever MM for Women group, which I still run every Wednesday evening. (It's on Zoom now, which is so fun because we have awesome women from all over the country calling in.)
I started training like crazy in every modality I felt would be helpful to people. 
How many conscious drinking series are there? Are you considering expanding?
At the moment, Conscious Drinking 101 and Conscious Drinking 202 are both 4-session workshops.  I'd love to offer more workshops, i.e. a series on self-compassion (or, as I prefer to think of it, self-friendliness), and some coaching groups for Conscious Drinking grads. Oh, and there's that book I'm writing…. 
Who is eligible for your classes?
Anyone who has a desire to develop a healthier relationship with alcohol, and is open to learning more about the subconscious parts of themselves that are at work, and willing to work with those parts in a supportive, experiential group environment. 
 A couple of times graduates from these workshops have had such a positive experience that they've offered to pay the tuition for people who are on the fence, or have limited financial resources, and I'd love to encourage more of that. 
What are the top 3 ways in which MM has changed your life?
I like to say "I sat down on a cushion and my life changed." MM led me to meditation which led me to contemplating contentment (my answer: helping people heal) which led me to a whole new and incredibly gratifying career. 
If you could offer any words of wisdom to your "pre-MM" self, what would they be?
Listen to your instincts. If you don't think you're an "alcoholic" (that is a made-up word anyway, not an actual disease) you likely are just a person who developed habits around drinking (or really anything, for that matter) as a response to trauma (your own or inherited) or just the complexities of life. In other words, you're human! 
What advice do you have for people who "linger" in MM, and are not sure if they are ready to try moderation?
Some people stay longer in the contemplation phase than others. Finding motivation can be hard. Ask yourself what you love about drinking. And what you don't love. Find out what you're getting from it, and what's really needed in each situation. (We're not addicted to the substance so much as what we're getting from it!) Be sure to stay gently curious. 
Take some time to do some self-exploration with a moderation-friendly therapist or coach, or just on your own. There's a ton of good material out there right now. Go to MM meetings, join the forums on the website, join the closed Facebook group (under an assumed name if you're uncomfortable using your real one). Use the support that's out there—It wasn't always there. Reap the benefits of the wisdom of those who have traveled this road before you.
What are your favorite moderating tools?
External tools: 
Measure & Count
Pace Yourself with the Slowest Drinker
Delay delay delay
Slowwww Dowwwwn
Eat first
Drink alcohol-free stuff in between that you like (besides water)
No pre-gaming
Internal tools: 
Meditation and body awareness
Tuning in to the feeling body
Becoming ultra-aware of how each sip is affecting you
Stress reduction & emotional regulation
Checking in with yourself (i.e. setting alerts, or texting a friend every time you have another drink, to stay aware)
What activities do you enjoy in your spare time that help you to abstain?
For me it's really an internal listening that has developed over time. Learning to be present for and gentle toward all of my experience. Self-compassion is key. 
In general it's good to go toward things, not away from them. When you focus on not-drinking, the Universe (or the subconscious, maybe it's the same thing) only hears the "drinking" part. So find things you can get excited about, or find people you can spend time with who don't focus on drinking. (Those people do exist!) 
Some of my clients find external reminders to be helpful, such as putting creative fun signs or symbols around to keep them positive and moving toward their goals. 
That said, I exercise, meditate, practice yoga, enjoy talking with friends, being in nature, studying psychology and ways to heal trauma (I'm a geek) and playing with the cat.
What is your favorite motivational quote?
When you're going through Hell keep going. —Winston Churchill
And No one ever woke up in the morning saying "Gosh I wish I'd had more to drink last night!" —A Woman from the Wednesday Group
What are the pros and cons to moderation?
Some people find abstinence easier, because it's one decision. 
Moderation requires some internal work. Which I actually think is a pro, disguised as a con.
If someone is interested in sharing their moderation goals with friends or family, what advice would you give them?
Oh gosh. This is a hard question, without knowing the specific situations and relationships involved. A wise person once said to me "Talk to those you think will be helpful. Forget the rest."
Is there anything else you want MM members to know about you, your workshops, MM, or moderation?
Yes! Here's my website: www.insightoutnyc.com. Drop me a note and I'll add you to my mailing list for MM meetings and future Conscious Drinking workshops. Or schedule a free consult to see if we're a good fit to do some one-on-one work.
Testimonial:
I've been to tons of therapists, analysts, and psychiatrists over the years. None of them worked. You work.
The conscious drinking sessions with Beej were so powerful for me!! I highly recommend them to anyone who wants to learn practical and empowering strategies to help feel more present, self-aware and able to make healthy choices. As someone who has struggled with overdrinking and overeating for many years, I appreciated how nicely these sessions complemented the experience I'd had with moderation meetings. As always, Beej creates a warm and open space where participants can feel comfortable sharing and being vulnerable, while also covering a lot of topics in an interactive format. As someone who has carried around a lot of shame and self-criticism, I really feel like these sessions opened up some more space for me to find self-compassion and acceptance. I am very grateful!
For the first time I felt that I was able to be transparent about my issues and feelings along with people that have similar ones. You facilitated  in such a loving and gentle way. I felt at home and truly cared about.
You obviously found your calling and I am grateful to have found you.
Working with Beej has been a life changing experience for me. I came to her when I was at a very low point and struggling with depression, addiction and aimlessness. From the first session she was warm, caring, patient, and encouraging. We would make weekly goals that were manageable and slowly increased my self-esteem and hope. As my mental health improved, we moved from personal goals to professional goals. Beej helped me structure my week in a more productive way. Working with her has helped me realize myself and get my life back.
https://moderation.org/wp-content/uploads/2019/09/MM-logo-V6-small-1.png
0
0
Mary Reid
https://moderation.org/wp-content/uploads/2019/09/MM-logo-V6-small-1.png
Mary Reid
2020-11-01 15:40:45
2021-06-18 16:46:55
Interview with Conscious Drinking Coach: Beej Christie Karpen